We are landscape architects, community planners, and urban designers.
Our integrated approach enables us to develop innovative solutions to a wide variety of design and policy challenges. This allows us to embrace an impressive range of projects within urban, suburban, and rural landscapes.
Environmental Planning & Design (EPD), formerly Simonds and Simonds, was established in 1939 in Pittsburgh, Pennsylvania to provide public and private clients urban design, landscape architectural and community planning services. Our 80 years of experience has allowed us to develop a nationally acclaimed practice and an enduring legacy. Today, the intersection between urban planning and design, the creation, restoration, management of our worlds landscapes and the built environment becomes more complicated. We look beyond boundaries to find creative solutions.
Landscapes are the mosaic of life.
A landscape–whether viewed as a region or as a neighborhood—is an interwoven network of natural ecosystems and human interventions. We think holistically – considering each landscape at a variety of scales and ultimately striking a balance between man's desires and nature's ability to flourish.
Experience is shaped by form and function.
Our role as planners, landscape architects, and architects is to create fulfilling, memorable and equitable experiences for residents, users and visitors by shaping the desired functional needs to the natural form and capacity of a particular place or site. The philosophical foundation of any design is the experience that should be created or translated.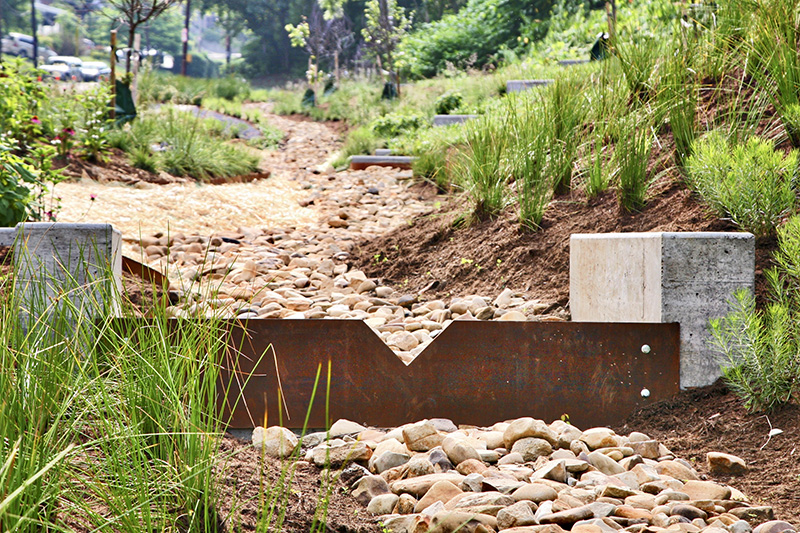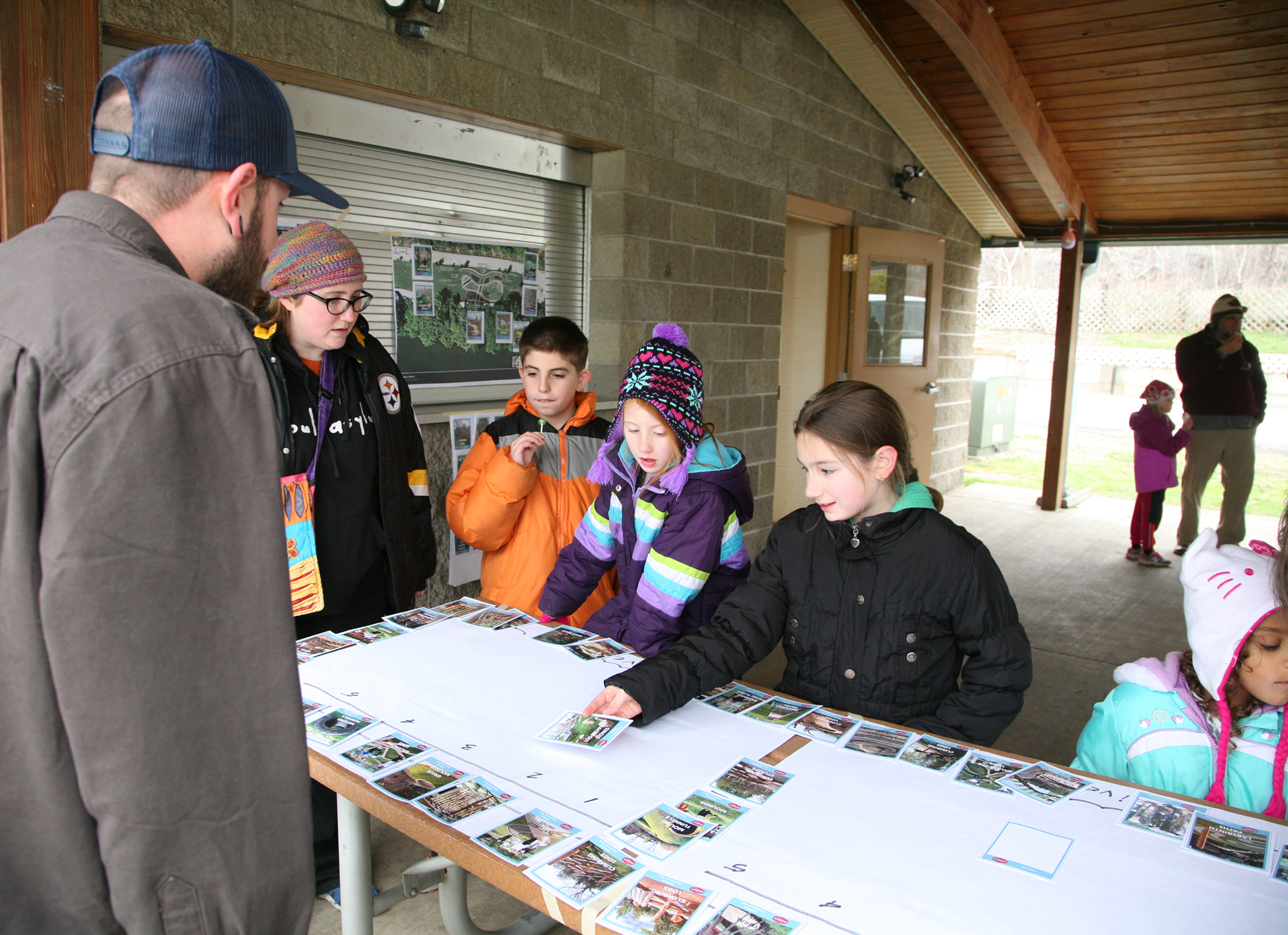 Engagement is more than just a meeting.
We stimulate inspiring and interactive civic engagement.  Our team customizes each project's outreach process so that its convenient, informative and fulfilling for the public and other stakeholders. Equally important, our approaches capture substantive and worthwhile input that directly informs design and policy decisions.
Age-old skills powered by today's technology.
For centuries, the noble professions of architecture, engineering, and science have utilized inquiry, observation, and exploration to solve complex problems. We continue that tradition with a twist using contemporary tools such as GIS, 3D modeling, and quantitative analysis to uncover the unseen, identify what could be, and understand the implications of each and every decision!
We excel at providing a range of services.

Urban Parks
Public Spaces
Regional Parks
Trails and Greenways
Open Spaces
Streetscapes
Green Infrastructure
Comprehensive Plans
Zoning Ordinances
Bike/Ped Plans
Greenway Planning
Land Use Planning
Parking Assessments
Community Engagement
Natural Infrastructure
Economic Development
Fiscal Analysis
Parking Analysis
Land Management
Pro Formas
Build-Out Analysis
GIS Analysis
3-D Rendering & Modelling
Aerial Reconnaissance
Asset Mapping
Database Design
Custom GIS Applications
We work on a variety of challenging and innovative projects:
We are consistently recognized for our high quality work.
Aspinwall Riverfront Park
2019 Merit Award, PA DE American Society of Landscape Architects
2019 Professional Awards Program General Design Category, PA DE American Society of Landscape Architects
2019 People's Choice Award, PA DE American Society of Landscape Architects
2018 DCNR/PRPS Green and Sustainable Park Award
2017 American Planning Association – Pennsylvania Great Public Spaces Award
2017 Urban Land Institute Award for Excellence: Healthy Place
Clymer Borough Form-Based Zoning Ordinance
2016 Governor's Award for Local Government Excellence
Positively Altoona
2013 Daniel Burnham Award, Pennsylvania Chapter of the American Planning Association
Mellon Square Park
2008 Great Public Spaces in America, American Planning Association
1999 Centennial Medallion, American Society of Landscape Architects
1985 Downtown Pittsburgh Historic District
Washington's Landing Master Plan
1997 Phoenix Award – Public Sector Finalist, US Environmental Protection Agency
Ohiopyle State Park
1999 Centennial Medallion, American Society of Landscape Architects
Pelican Bay Master Plan
1995 Award for Excellence: New Community, Urban Land Institute
Derry Township Planning Services
2017 Dauphin County Premier Project Award Zoning Ordinance
(Prime: Derck & Edson Associates, LLP)
Grant Street
2012, Great Street in America, American Planning Association
Char-West Multi-Municipal Comprehensive Plan
2012 Governor's Award for Local Government Excellence, PA
Department of Community and Economic Development
2012 Daniel Burnham Award, Pennsylvania Chapter of the American Planning Association
Mechanicsburg Comprehensive Plan
2010 Implementation Award, Pennsylvania Chapter of the American Planning Association
Spring Creek Canyon Conservation Strategy
2010 Merit Award, PA DE American Society of Landscape Architects
2010 People's Choice Award, PA DE American Society of Landscape Architects
South Side Works Parking Guidelines
2002 Smart Growth Award, Pennsylvania Chapter of the American Planning Association
South Shore Riverfront Park Master Plan
2015 Merit Award for Design, PA-DE American Society of Landscape Architects
P32+ Trail Network (GoToTrails)
2014 Award of Excellence in Communication, PA DE American Society of Landscape Architects
Emerald View Park Trail Plan
2013 Honor Award for Planning & Analysis, PA DE American Society of Landscape Architects
SouthSide Works
2002 Award for Excellence Finalist, Urban Land Institute
ALCOA Corporate Center
1999 Business Week/Architectural Record Award, McGraw-Hill Companies
1999 Honor Award, AIA
Ligonier Borough Zoning Ordinance Update
2010 Smart Growth Award, Smart Growth Partnership of Westmoreland County
Findlay Business Park
2010, Best New Office Park, NAOIP Commercial Real Estate Development Association